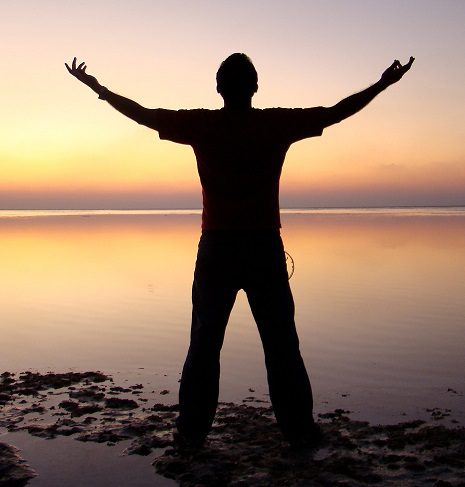 Acts 19 vs. 24-41 (nkjv)
24For a certain man named Demetrius, a silversmith, who made silver shrines of Diana, brought no small profit to the craftsmen. 25He called them together with the workers of similar occupation, and said: "Men, you know that we have our prosperity by this trade. 26Moreover you see and hear that not only at Ephesus, but throughout almost all Asia, this Paul has persuaded and turned away many people, saying that they are not gods which are made with hands. 27So not only is this trade of ours in danger of falling into disrepute, but also the temple of the great goddess Diana may be despised and her magnificence destroyed, whom all Asia and the world worship." 28Now when they heard this, they were full of wrath and cried out, saying, "Great is Diana of the Ephesians!" 29So the whole city was filled with confusion, and rushed into the theater with one accord, having seized Gaius and Aristarchus, Macedonians, Paul's travel companions. 30And when Paul wanted to go in to the people, the disciples would not allow him. 31Then some of the officials of Asia, who were his friends, sent to him pleading that he would not venture into the theater. 32Some therefore cried one thing and some another, for the assembly was confused, and most of them did not know why they had come together. 33And they drew Alexander out of the multitude, the Jews putting him forward. And Alexander motioned with his hand, and wanted to make his defense to the people. 34But when they found out that he was a Jew, all with one voice cried out for about two hours, "Great is Diana of the Ephesians!" 35And when the city clerk had quieted the crowd, he said: "Men of Ephesus, what man is there who does not know that the city of the Ephesians is temple guardian of the great goddess Diana, and of the image which fell down from Zeus? 36Therefore, since these things cannot be denied, you ought to be quiet and do nothing rashly. 37For you have brought these men here who are neither robbers of temples nor blasphemers of your goddess. 38Therefore, if Demetrius and his fellow craftsmen have a case against anyone, the courts are open and there are proconsuls. Let them bring charges against one another. 39But if you have any other inquiry to make, it shall be determined in the lawful assembly. 40For we are in danger of being called in question for today's uproar, there being no reason which we may give to account for this disorderly gathering." 41And when he had said these things, he dismissed the assembly.
Paul, haven been at Ephesus disputing the wrong beliefs, teaching the word of God and performing special miracles had seen the word of God growing mightily, men being converted, and their curious arts burnt. This great conversion and revival became a threat to the continuous existence of the goddess: Diana of the Ephesians. Demetrius who was a silversmith and made much wealth through crafting images of the goddess stirred up his colleague and others in the city, thereby dragging Gaius and Aristarchus into a theatre.
Paul came around this time and desired to enter the theatre but was persuaded not to enter by the disciples and some of the chief of Asia who were his friends. This shows that our zeal needs to be curtailed at times. Paul was an anointed man of God and had the Spirit of God in him; but at this time, the counsel of the disciples was all he needed. As believers, we must be ready to listen to the advice of others. We shouldn't be a loner in all our decision-making process. The Holy Spirit is available to guide and direct us, but God at times also uses men to instruct us aright. Our zeal for the Lord should be with knowledge. (During the days of Moses, there was a time He was overwhelmed with counselling and administrative tasks. The advice to delegate responsibilities among other ministers which was given to him by his Father-in-law was pivotal in saving his ministry and his health ).
The assembly was thrown into an uproar, the people were ready to lynch for their goddess as they chanted in her honour. However, a town clerk intervened; he appeased the people, he made the angry mob see reasons why their outcry was highly unnecessary. Paul's overzealousness could have worsened the situation. As believers no matter how influential we are, we should not always assume that our presence and input will always make the difference ,whatever God chooses to do through us, He can do through other people as well.
The town clerk that God used to rescue the situation was least expected. God can use anybody, any situation, any personality, any circumstance to rescue us from trouble and glorify His name. All we need to do is to trust in Him. No matter how bad the situation is, He will come and save you. Are you worried about your child, parents, loved ones far away that they may be in danger, trust God, is there a meeting scheduled against you and you can't stand to defend yourself? Trust God. God can defend you, protect you, preserve you and yours without your input, just trust in Him
"After he had thus spoken, he dismissed the assembly" – When we are on the Lord's side, God will always raise people to defend us. He can use people we do not know. Before the intervention of the town clerk, people's nerves were already tensed; a suggestion to stone or smite with the sword would have been greeted with an immediate and overwhelming response. So, whenever you are in a tight corner and it seems that all hope is lost, never give up because God will come and save you.
After addressing the people, the town clerk dismissed the assembly. I decree that ; every power, forces, people, challenges, obstacles and barriers assembled against you shall be dismissed in Jesus name. God will release a word that will permanently dislodge, dislocate dismantle, dismiss, disfigure, disengage and destroy your enemies in Jesus name. Amen.
by Ndubuisi Paul Okafor.
Photo credit: Pexels
Read other articles;
Jesus can save you from your sins right now if you would come to Him, click here to know how.