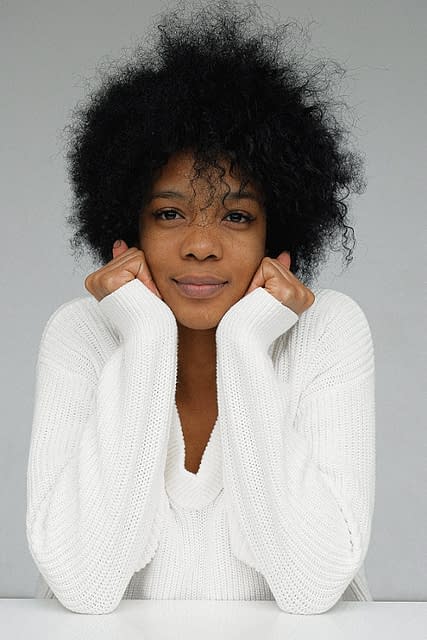 It was a rainy Friday morning, the rain dropped so heavily as though it was the last rain on earth. The weather was so cold and the atmosphere gloomy. Beatrice had been lying on the bed since she woke up that morning, she felt so much pains all over her body coupled with the cold. She tried to get up to use the bathroom but was restrained by a very strong headache. She tried standing up but couldn't. She then decided to support her weight on the wall as she headed for the rest room. It took her sometime to get herself to the bathroom and then back on her bed.
As she laid down, she felt so weak and couldn't understand why she felt so much pain. Her temperature rose in a geometric progression. She queried herself on what could have gone wrong with her. Just four days earlier she felt so strong and well. She had been ill the previous week which required her to go to the hospital for treatment. She was diagnosed of malaria and was given some medications which she took religiously. She had resumed her daily routine four days ago as soon as she felt better and was taking out time to get adequate rest. The pain she felt on this Friday morning left her confused.
Suddenly, the thoughts of death came flashing through her mind. The more she tried to resist those thoughts, the stronger the thought became. She was so convinced she was going to die and was gripped with fear.
Beatrice is a born-again Christian who feared the Lord. She loves God with her whole heart and never hesitated to tell people around her about the love of Jesus. As a Christian, she knows about eternity and the necessity of spending her life in heaven after death. She knows that the spiritual state and stature of a man at the point of death is what matters most and not any historical experiences of God nor morals.
The only thing that came to Beatrice's mind at this point was to pray for forgiveness of every unknown sin and that her soul be received into paradise; this she did without hesitation. After praying, she reached out for her cell phone with the intent to call her younger sister, Blossom.
Beatrice explained her weakness and body pains to Blossom. She told Blossom that she might die and encouraged Blossom to grow in faith, being a young Christian.
Blossom's replied with authority as one praying that "You will not die but live to fulfil God's plan and purpose for your life in Jesus name". She promised Beatrice that she would leave for her (Beatrice) house immediately to take her to the hospital.
Immediately Beatrice dropped the phone call, she began to regain some strength from within her. It then dawned on her that she had embraced the thoughts of death (lies of the devil) and allowed it to overwhelm her rather than rebuking those thoughts.
She then turned to her bible and read the book of Psalms chapter 91. She felt so much peace. And then with her little strength, she proclaimed that she will not die. She prayed and declared life and health for herself; as well as claimed the promises and words of the Lord in Isaiah 53 vs. 5, III John vs. 2, Jeremiah 33 vs. 6, Exodus 23 vs. 25-26.
Shortly after she ended the prayers, she regained strength in her body. She could feel the pains disappearing and her body temperature returning to normal. She was surprised and grateful to God. She then realized that there lies power in every true child of God. She understood that the devil loves to threaten the believer's faith in God by convincing them with lies. She now understood that the believer has a choice to either believe the lies of the devil or to accept the promises of God.
When Blossom came in, she was surprised to see her sister, Beatrice moving around. Blossom almost believed that Beatrice played a prank on her, not until Beatrice explained all that has happened within twenty minutes. She also made Blossom understand that the word of God is powerful and a sword for every Christian soldier.
by Christiana Oghogho Okafor
PS: Names, Character and Events used in this story are fictitious. Any resemblance to actual persons or events is completely coincidental.
Bible verses referred to in the story;
Psalm 118:17 nkjv
I shall not die, but live, and declare the works of the Lord.

Isaiah 53 vs. 5 nkjv
But He was wounded for our transgressions, He was bruised for our iniquities; The chastisement for our peace was upon Him, And by His stripes we are healed.

III John vs. 2 nkjv
Beloved, I pray that you may prosper in all things and be in health, just as your soul prospers.

Jeremiah 33 vs. 6 nkjv
Behold, I will bring it health and healing; I will heal them and reveal to them the abundance of peace and truth.
 
Exodus 23 vs. 25-26 nkjv
"So you shall serve the Lord your God, and He will bless your bread and your water. And I will take sickness away from the midst of you. No one shall suffer miscarriage or be barren in your land; I will fulfil the number of your days.
Photo by Anna Shvets from Pexels.
Do you desire a christ-like lifestyle? Then, click here for how to become born-again, Christ is earnestly waiting to receive you.
Are you in search of christian lifestyle and faith-based blogs to visit?, then click here to get a comprehensive list.
Read other christian fictions here;
Transformed life of Cindie Rolse