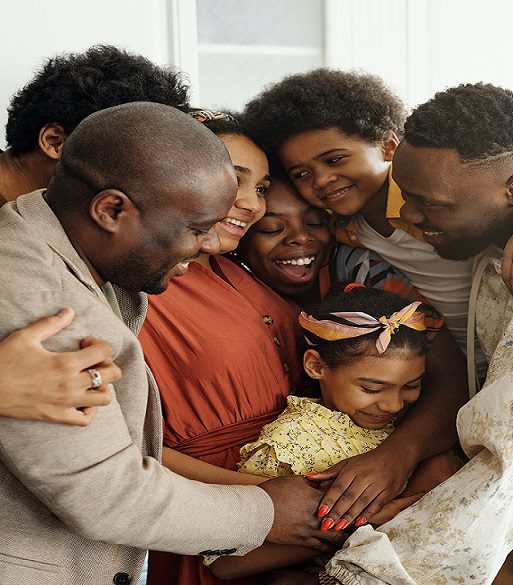 Acts 27 vs. 9-11,14-15, 18-25, 27, 31-36, 42-44 (nkjv)
9Now when much time had been spent, and sailing was now dangerous because the Fast was already over, Paul advised them, 10saying, "Men, I perceive that this voyage will end with disaster and much loss, not only of the cargo and ship, but also our lives." 11 Nevertheless the centurion was more persuaded by the helmsman and the owner of the ship than by the things spoken by Paul. 14 But not long after, a tempestuous head wind arose, called Euroclydon. 15So when the ship was caught, and could not head into the wind, we let her drive. 18 And because we were exceedingly tempest-tossed, the next day they lightened the ship. 19 On the third day we threw the ship's tackle overboard with our own hands. 20Now when neither sun nor stars appeared for many days, and no small tempest beat on us, all hope that we would be saved was finally given up. 21 But after long abstinence from food, then Paul stood in the midst of them and said, "Men, you should have listened to me, and not have sailed from Crete and incurred this disaster and loss. 22 And now I urge you to take heart, for there will be no loss of life among you, but only of the ship. 23For there stood by me this night an angel of the God to whom I belong and whom I serve, 24saying, 'Do not be afraid, Paul; you must be brought before Caesar; and indeed God has granted you all those who sail with you.' 25 Therefore take heart, men, for I believe God that it will be just as it was told me. 27 Now when the fourteenth night had come, as we were driven up and down in the Adriatic Sea, about midnight the sailors sensed that they were drawing near some land. 31 Paul said to the centurion and the soldiers, "Unless these men stay in the ship, you cannot be saved." 32 Then the soldiers cut away the ropes of the skiff and let it fall off. 33 And as day was about to dawn, Paul implored them all to take food, saying, "Today is the fourteenth day you have waited and continued without food, and eaten nothing. 34 Therefore I urge you to take nourishment, for this is for your survival, since not a hair will fall from the head of any of you." 35 And when he had said these things, he took bread and gave thanks to God in the presence of them all; and when he had broken it he began to eat. 36 Then they were all encouraged, and also took food themselves. 42 And the soldiers' plan was to kill the prisoners, lest any of them should swim away and escape. 43 But the centurion, wanting to save Paul, kept them from their purpose, and commanded that those who could swim should jump overboard first and get to land, 44 and the rest, some on boards and some on parts of the ship. And so, it was that they all escaped safely to land.
Paul had advised the Centurion (Julius) that there is an impending danger to the ship; their lives and cargoes. But because Paul was not an expert sailor neither had he attended any marine school nor special training in sailing, the Centurion choose to believe the master and owner of the ship who had many years of experience in sailing and a trainer of intending sailors. This neglect eventually led them into serious trouble.
For many days they placed themselves on compulsory fasting without prayers, they were all involved in trying to keep the ship safe from the tempestuous wind that have befallen it. The weather was cold, because it was winter; coupled with the wind, they were almost freezing. They were at the verge of losing their lives; this caused them fear and panic, sweat may have mingled with their tears.
The soldiers and centurion were trained to die but they never knew it will be this soon and under these conditions. They must have looked at the future ahead of them, seeing many 'rank and file' unclimbed.
They lightened the ship by throwing their luggage (luggage meant to be permanently in the ship) into the sea. They had lost God's presence; therefore, they lost possession and they lost peace. There was no help and hope in sight.
Paul then exhorted them to be of good cheer, that their lives will be saved. After Paul's declaration of hope; many troubles still followed and fears still surfaced. They cast their anchors out and hoped for the day to break.
The shipmen, whose advise the centurion (Julius) had followed contemplated disappearing from the ship. But Paul said to the centurion and the soldiers; except the shipmen abide in the ship, they all are not safe. The soldiers then cut off the ropes of the anchor and left the ship to fall off.
They had stayed fourteen days without eating. Paul then admonished and encouraged them to eat bread, assuring them of the safety of their lives. He took bread, gave thanks and ate. This single act encouraged others to eat and they were filled with cheers. After eating, they cast out the remaining wheat into the sea in a bid to lighten the ship.
At dawn, they arrived an island which they did not know, and the ship was wrecked with the violence of the wind. The soldiers then took counsel to kill the prisoners so that none of them will escape but because of the favour upon Paul, the centurion opposed the move. In the end, they all escaped safely to land according to the word of God.
LESSONS
God's instruction is higher and greater than any expert opinion. When God leads and instructs you, it may not always make sense. It may be illogical, irrational and unscientific. Notwithstanding neglecting such instructions may likely spell doom.
Fasting without prayers is a waste of time. Mere abstinence from food does not equate to God's presence, we must seek His face to find His face.
No matter how fierce the storm you are going through; once you have God on your side, you can be sure to tell the story after the storm.
Once you obey God, your obedience becomes a blessing; not only to you but also to others. It becomes a springboard through which others came escape the danger of damnation ahead and be saved.
by Ndubuisi Paul Okafor
Photo Credit: Pexels
If you are yet to be born-again, click here for steps on how to be born-again.
Also read these articles 👇
Let not your heart be troubled