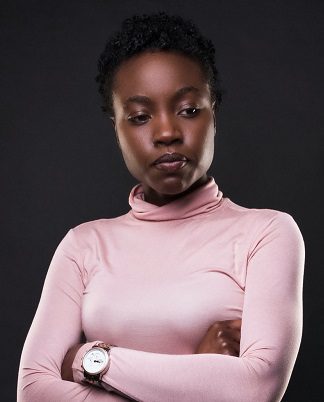 If all you have is an inconsistent prayer and study life; and you expect God to speak, He may never speak.
If like water you are unstable, you may never flourish in hearing His voice.
If all you ever do is an emergency prayer and emergency study of His word, then that Father-Son relationship you crave may never emerge.
Those who call upon God occasionally will not hear Him regularly. Many persons get frustrated most times because God refuses to speak when they want Him to. Do know that God is not a toy that you can pick up and press at any time to obtain a desired response. Without an incessant relationship with the Father, there can never be a revelation from the Father.
When you try to push God into a tight corner and you are so desperate to receive an answer; you may end up been like Balaam who got an answer from his donkey (ass). Balaam's donkey was just a mere animal and have no relationship with God. While it's master (Balaam) was driving it to his death, the donkey pushed itself against the wall and crushed Balaam's foot in the process. Balaam was so angry that he struck his donkey, the angel of the Lord then opened the mouth of the donkey and it spoke (Numbers 22 vs. 22-35). But that was all, God didn't speak through the donkey again.
If God is to speak to us continually, we must first develop a constant relationship with Him.
Moses was such a man who communicated regularly with God in the mountains and valleys. He asked God for decisions to take in all matters of life. He spent time alone with God for days, little wonder the bible tells us that His face did shone.
Stephen was another man that was intimate with the Father and His word. He ministered before the Sanhedrin telling them about God's word from the old testament to the new testament. His message was like dagger piercing the heart of sinners, reproving the pharisees and admonishing the religious proselytes. He had a definite relationship with God, no wonder his face was like the face of an angel as the counsel beheld Him. He must had spent quality time knowing about Jesus because his responses were like that of Jesus. He expressed love to his persecutors by praying "Lord, lay not this sin to their charge" while being stoned to death (Acts 7 vs. 60). Only a man who has soaked himself with the God's word can do that.
You many need to define what you want from the Lord. Are you like that woman of Canaan who desired the crumbs which falls from the master's table (Matthew 15 vs. 27). Those without a relationship with God are like dogs that occasionally feeds on crumbs which cannot satisfy; they however seek more bread elsewhere to satisfy their hunger and quench their thirst, and finally feed fat on Satan's table meant to fatten before slaughtering.
You may also desire the children's bread, Jesus replied the woman that healing is the children's bread (Matthew 15 vs. 26). The bread is given to people that have a relationship with God, they need not ask for it. It has become a right because they have a stable relationship with the Father. This can be likened to a child who wakes up daily without any bother on what to eat or drink, yet his food and water are adequately provided. A man who has a right standing before God receives divine provision from God for even things he hasn't asked for. Such things are so basic that God sees them as His children's right.
You will definitely need to commune with God for weightier matters such as the things that pertains to the kingdom. It is the heart cry of the Father that His children seek spiritual experiences through which they can navigate and successfully sail through life's turbulent and tempestuous seas.
We need to seek God more in prayers and in the Word. Right from creation, everything that was ever made was made by the "Word". Show me a man that is "made", and I will tell you such a man has been immersed and soaked in the "Word".
In the beginning, God "said"; He spoke the Word : Let Us make man in Our image, according to Our likeness. If we will ever conform to the word of God or His will and if we are to glow in His glorious image; we must be men made by the "Word".
The scripture says "ye are gods". If we will ever adapt to this godlikeness, it will be by the "Word". When the disciples had stayed long enough with Christ (the Word), they became like Him. it became difficult and practically impossible for the pharisees to spot Him out of the twelve, they needed a Judas.
If only we sit with the Lord, He would give us his Word.
Shalom.
by Ndubuisi Paul Okafor
photo credit : pexels.com
Also read;
The transformed life of Cindie Rolse