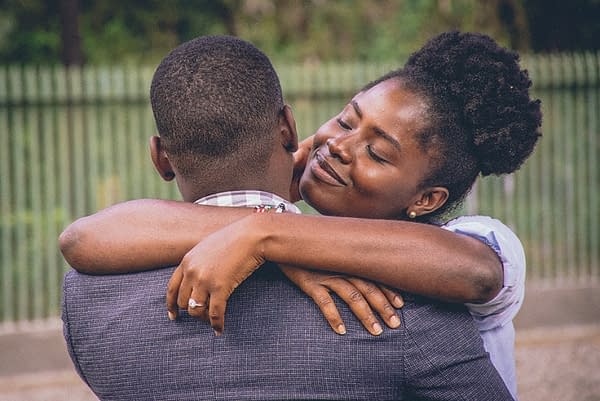 Click here to read previous episode
On the 12th of March 2014, I broke up with Emmanuel. I explained why I couldn't continue in the relationship. He pleaded with me to trust God for him, he assured me that God is working things out for him. He shared with me several promises God had given him in recent times about perfecting his career. I didn't listen because my mind was made up. As I left the eatery that day, all I could see in Emmanuel's eyes were betrayal, hurts and disappointment. I knew I had hurt him deeply but there was no point going back, my mind was made up.
One of the Saturdays in September 2015, I bumped into Emmanuel at a shopping mall, his car keys fell as our shoulders crushed each other. At first, I couldn't recognise him; he looked fresh, robust and neat. I was speechless for some minutes. I responded with gestures to his greetings and questions. He asked after my welfare and if I am doing well which I responded in the affirmative; but shock was written all over my face and I'm sure he noticed it. It wasn't as though I didn't expect that things will eventually work out for him, I didn't expect it will be that soon. If I had known, I wouldn't have left him. As we stood there exchanging pleasantries, an acquittance of his passed by. He put me on hold while they spoke, I could hear their conversations. Emmanuel was being congratulated because he was getting married the next month. I couldn't believe my ears; my tears were about to betray me. Any extra word from Emmanuel will leave me in tears and I wouldn't want him to see that. So, I quickly stepped towards my car to avoid embarrassing myself😞. I wouldn't want to remain with him after his acquaintance had left.
I cried for days, I was full of regrets and felt God was punishing me for my wrong doings. I thought I would have been married before Emmanuel, and maybe contribute to Emmanuel's wedding; how foolish I had been. I forgot while thinking of such that only God writes the stories of His children and not any man. I overlooked that the future belongs to God and He alone can rewrite a man's story in a few seconds. I was emotionally down for some weeks. I felt the nudge to go see mummy Abbey and I obeyed.
Mummy Abbey welcomed me warmly, she expressed so much love and concern for me; this was contrary to my expectations. I haven't visited her for almost two years. The last time we had a meaningful conversation was when I confided in her about the thoughts of quitting my relationship with Emmanuel, I didn't heed to her counsel. I was like the prodigal son in the bible going back to the Father he once abandoned.
Mummy Abbey didn't make me feel worthless for my past mistakes while speaking with me. She gave me words of hope and assured me that God wasn't punishing me for my past mistakes. I realized my wrongs; how I didn't completely trust the master of my ship (God). I thought I could make God the master and still be in control; I was very wrong. I learnt from my mistakes and made up my mind to wait on God. I was determined to allow Him to guide my steps maritally; even if it will take time without end, I chose to wait on Him. I was tired of having things done my own way, I no longer wanted my will to interfere.
********************
When George came, I had no single doubt that he was my God-sent partner. By God's grace, I looked beyond his physique and financial status. The journey with him so far has been amazing. I couldn't have asked God for someone better.
I guess you might have some questions like "is he tall? Where does he work? Does he own a car?"😉. Well, all these doesn't matter to me anymore. I am ready to go with George through life's journey just as God has planned. George is a hardworking man, he has a business of his own which is still at its inception. I believe strongly that God will prosper his business and make it flourish. He is yet to own a car, but I love him all the same. We both can use mine until God blesses us with another. He is not the tall guy I dreamt off as a youth😄, but I see he is very tall in every aspect of life (spiritual, psychological, emotional etc.).
You must have noticed that the three previous paragraphs have revolved around my decision to put God first in all things, this is because it is Him I live, move and have my being. I have realized that all that is mine is a gift from God and to cherish same.
I would have loved to write more but it's time for my bridal shower. The ladies here are waiting and I'm so eager to join in the fun. Till you hear from me again, stay blessed and much love.
PS: Names, Character and Events used in this story are fictitious. Any resemblance to actual persons or events is completely coincidental.
Story by Christiana Oghogho Okafor
Photo credit: Pexels
Read other inspiring series by clicking here
See other posts worth reading below;
Are you tired of your sins? Jesus can set you free from your sins if you come to Him, click here to see how.
Are you in search of christian lifestyle blogs to visit?, then click here to get a comprehensive list.