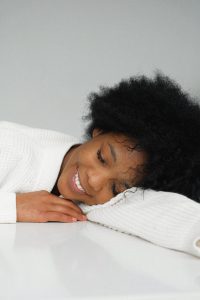 1 John 3 vs. 1 (NKJV)
Behold what manner of love the Father has bestowed on us, that we should be called children of God! Therefore, the world does not know us, because it did not know Him.
Love is a mystery. The ways and workings of love are many times better left unexplained because the more you try to explain it, the more complex it become. The writer of the bible passage under discussion is 'John, the beloved'. He is often referred to as 'the apostle of love'. He had seen love and he knows a lot about love but at this point, he was awestruck by this kind of love that he exclaimed "Behold what manner of love the Father has bestowed on us".
Let me remind you that John at that point in time was no longer a young disciple. In fact, he was an elderly man. He was not been emotional about his expression; this was indeed not infatuation, temporal ecstasy or fantasy. It was a deep kind of love i.e. "Agape love".
Remember John 3 vs. 16 which says, 'For God so loved the world that He gave His only begotten Son, that whoever believes in Him should not perish but have everlasting life'.
How can an Immortal God so love Mortal Men?
How can an Incorruptible God so love Corrupt Men?
How can a Faithful God so love Unfaithful Men?
How can an Unlimited God so love Limited Men?
How can a Wonderful God so love Wicked Men?
How can a Heavenly Father so love Earthly Feeble?
How can an Eternal God so love Transient Men?
What manner of love is this? His love for us cannot be quantified. It is absolutely indescribable, beautifully unfathomable and a Christlike kind of love.
Not only has He forgiven us our numerous and countless iniquities, He also disposed them in the sea of forgetfulness. Isn't it wonderful that He has grafted us into His family? We are His sons. We are His daughters. We are His children. What a wonderful feeling to be a child of God. What a wonderful feeling it is to be a child of the Creator of heaven and earth, the Most High God, the King of kings, the Lord of lords, the Ancient of days, the Lord of host, the Alpha and Omega, the Everlasting Father and the Almighty God.
A song writer says;

We are heirs of the Father
We are joint-heirs with the son
We are people of His kingdom
We are family, we are one.
Whatsoever qualifications you have attained, titles you have acquired or heights you have reached; if you are not a child of God, you are incomplete. You have no hope of eternal life. Can I remind you that God loves you so much? No matter the gravity of your sin, no matter how hopeless you feel you are, God still loves you.
His arms are open wide waiting for your embrace. He is willing and ready to wipe your tears, sorrow and sins away. Confess your sins, forsake them and be at peace with your God today. May the grace of the Lord Jesus Christ be with you. Amen.
by Ndubuisi Paul Okafor
Photo credit : Anna Shvets from pexels.com
Also read;