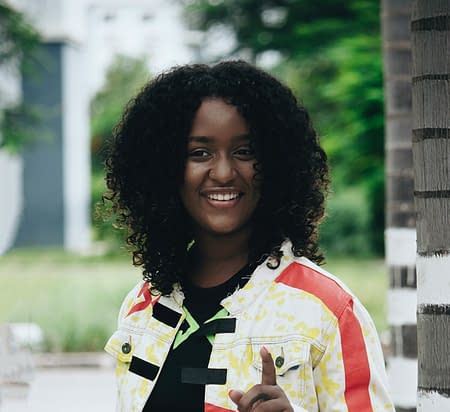 There are so many Christians today who sees God as just God; i.e. a Supreme Being, Creator of heaven and earth, All-knowing, Judge of the earth and nothing more. These attributes listed are the only mental pictures they have of God.
So many have being saved for a very long time; they attend church services regularly, serves in God's vineyard, have a reasonable knowledge of the scriptures but never get to know God as a Father, a Friend, a Companion, a Comforter, a Confidant and a Counsellor (there are many more attributes, but I will be focusing on these six). What I mean is they only have a head-knowledge of God and never strive to have a heart-knowledge.
Heart-knowledge being that we truly believe all the attributes of God (this includes Him being our Father, Friend, Companion, Comforter, Confidant, and Counsellor) and experience them personally. It is beyond a head-knowledge of knowing that God has these attributes, the question is "how well and how often have you experienced God as a Father, Friend, Companion, Comforter, Confidant, and Counsellor?"
So many are too fearful; it is fine that they reverence God, keep his commandments and serve him but how about an intimate relationship with Him – this is missing.
God wants to be close to all His children, He doesn't desire that some of His children are afar off while others are close. He wants us (Christians) all to be close and near to Him. He craves our heart and our attention; He knows us and wants us to know Him in a deeper way.
Let me buttress the points I am trying to make here with an example;
Let's say John and Nathan grew up in an orphanage. They both don't know their biological parents; in fact, they were picked from the street by a good Samaritan and brought to the orphanage. They both grew up with other children from different parents, races and cultures in the same orphanage; these all have a common idea that they were all forsaken by their parents and are left into the care of people who are non-relatives.
Then one fateful day, Mr Michael came with his wife to the orphanage. After some few examinations, interviews and discussions, they both decided to adopt John and Nathan as their children. John and Nathan were taken to their home, given good shelter and good food. Both boys are to change their last names to Michael, since Michael is now their Father by adoption. They are to adjust and start referring to Michael as Father. It is expected that they adapt quickly to the new way of life; being in a family setting, training, learning etc.
Days turned into weeks and weeks into months. John was quick to adapt while Nathan was torn in between his old and new life. Two years down the line, John can be heard addressing Mr Michael as "Dad" while Nathan still clings to addressing Michael as "Mr Michael ".
John enjoys the new freedom, goes into his Father's (Michael) room when he is back from work to play with him, tells him about his challenges, seeks his advice, goes jogging with him in the mornings, strolls with him during the weekends, respects him and his opinions, chats with him during meals, eats whatever he desires to satisfaction, and so on. Nathan on the other hand, is yet to adapt to his new home after two years of adoption. He keeps feeling he is not good enough and doesn't deserve to be adopted. He keeps wondering why he was chosen among other kids even when he was told how ugly and hungry he looked. He is just content with having a good shelter, good clothes to put on and good food to eat. He is not interested in extra activities like John. All he is concerned with are things he deems necessary such as obeying Mr Michaels's instructions and doing his house chores. He doesn't carve out time or desire any activity that will result in a close Father-son relationship. He even turns down Michael's offer to engage in some extra activities. Michael on his part has never given up on Nathan and is hopeful that Nathan comes around someday. John enjoys a lot more and is very free around Michael while Nathan still feels, and acts likes a stranger. He is yet to enjoy his right as a son.
Now, the question is are you like John or Nathan?
Do you look forward to spending pleasurable moments with God like John looks forward to spending pleasurable moments with Michael?
Are you just comfortable with only being saved and nothing more like Nathan?
If you are like John, congratulations. However, the Father (God) wants you to spend more time with Him and even become more intimate than you currently are. All He is saying is there is still room for more (more intimacy, more friendship, more closeness) my Son/Daughter.
Now let's talk to the Nathan-like Christians
Why do you fear to ask for help, provision, shelter when He can be your Father?
Why do you walk so lonely and can't talk about the way you feel (whether happy, sad, disappointed etc) when He can be your Friend?
Why do you walk through life's journey all alone when He can be your Companion?
Why do you bear those burdens alone when God can be your Comforter?
Why do you lock-up so much within you and trust no one with your pains/questions/queries when He can be your Confidant?
Why do you take decisions alone and end up in mistakes and misery when He can be your Counsellor?
Probably you have been ignorant all along. You may not even be ignorant but feel you are not qualified for a close relationship because of your past sins, and you feel comfortable with only salvation so far as you can get to heaven at last. You may feel that there are some matters that are too trivial to bring to God's attention, hence should not be discussed with God.
Do you know God listens?
Oh yes, He listens.
He listens to all we table at His feet whether big or small. He doesn't mind the size of the issues brought to Him, He listens to every detail. He is very much interested in every area of our lives because He has adopted us, made us His children, raised us up and made us sit together in the heavenly places in Christ Jesus (Ephesians 2 vs. 6). He truly cares and wants to listen to us.
Think of it this way; God knows everything both the secret and open, small and great. If He knows everything then why can't we still tell Him about everything? He wants us to communicate with Him as that is the only way we can get to know Him better. He doesn't want a one-sided conversation; you talk, He listens but when He talks, you can't listen because you do not recognize His voice. Since He listens to all we say, He wants to also teach us how to listen to all He says. The more you communicate with Him, the fonder you will be with Him and His ways.
So many times, we only tell God about the big problems and leave out the small issues that wears us out. We refuse to speak to Him about them and keep dying in silence. If you don't know before now, let it be known to you today that God listens to all (big or small).
Are you about to make a presentation at your place of work and you feel agitated? then tell God, He will listen and give you boldness.
Do you need to speak persuasively to your clients and don't know how? then tell God, He will listen and grant you favour.
Have you started developing some kind of feelings for a friend and do not know if it is genuine love or infatuation? then tell God, He will listen and guide you aright.
Do you feel inferior because of your family background? then tell God , He will listen and lift you up
Do you feel incapable of the task assigned to you? then tell God, He will listen and grant you wisdom.
Are you developing some bitterness towards a person who has hurt you deeply and you don't know how to help it? then tell God, He will listen and teach you how to forgive.
Have you misplaced some amount to money or an important document and need to find it? then tell God, He will listen and show you where it is.
Are you trying to sleep and finding it difficult? then tell God, He will listen and heal you of insomnia.
Remember He is your;
Father : The role of a Father is to protect and provide for his family. God is your Father, tell Him your needs and He will supply every of them. II Corinthians 6 vs 18 (nkjv) says "I will be a Father to you, and you shall be my sons and daughters, Says the Lord Almighty".
Friend: A friend is a person with whom we have a bond of mutual affection. God can be your friend today if you let him. Learn to tell Him about your fears, worries and concerns and develop a good rapport with Him. John 15 vs 15 (nkjv) says "No longer do I call you servants, for a servant does not know what his master is doing; but I have called you friends, for all things that I heard from My Father I have made known to you".
Confidant : If you say you trust God, why then are you not confiding in Him? Why do you bear your burdens alone? Trust God with delicate information, trust Him with everything – faults, discoveries, mistakes, pains etc and He will never make fun of you. Philippians 4 vs 6 (nkjv) says "Be anxious for nothing, but in everything by prayer and supplication, with thanksgiving, let your requests be made known to God".
Companion : Do you feel lonely? Do you feel all alone and rejected? I tell you today that God can be your companion if you would let Him. Isaiah 41 vs 10 (nkjv) says "Fear not, for I am with you; Be not dismayed, for I am your God; I will strengthen you; Yes, I will help you; I will uphold you with My righteous right hand".
Comforter : God cares, He knows how deeply you have been hurt by that loss; the loss of a loved one, the loss of a job, the loss of an opportunity, the loss of an investment and hard-earned money. He can comfort you and re-write your story if you let Him. II Corinthians 1 vs 3-4 (nkjv) says "Blessed be the God and Father of our Lord Jesus Christ, the Father of mercies and God of all comfort, who comforts us in all our tribulation, that we may be able to comfort those who are in any trouble, with the comfort with which we ourselves are comforted by God".
Counsellor : Are you about to make a major decision in your life as regards going into a relationship, business venture, career, project, relocation etc. God can guide you into taking the right step. psalm 32 vs 8 (nkjv) says "I will instruct you and teach you in the way you should go; I will guide you with My eye. Proverbs 3:5-6 (nkjv) also says "Trust in the Lord with all your heart and lean not on your own understanding; In all your ways acknowledge Him, And He shall direct your paths".
Please talk to Him today about all matters, great or small. He will listen, oh yes, He will.
by Christiana Oghogho Okafor.
If you are yet to experience genuine salvation, please click here for steps on how to be born-again.
Also read these articles 👇
Man's Unhidden Spiritual state
Are you in search of christian lifestyle and faith-based blogs to visit?, then click here to get a comprehensive list.