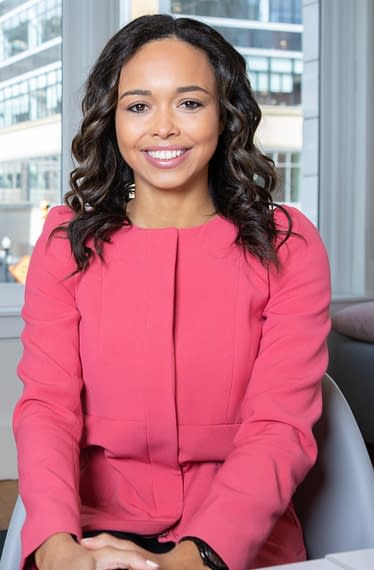 Philippians 4:7 (kjv)
"And the peace of God, which passeth all understanding, shall keep your hearts and minds through Christ Jesus".
It was a rainy morning and 6.30am in Lagos, Nigeria. Sharon was already in the office as she had to leave her house very early to beat the unpredictable Lagos traffic. She bowed her head on her desk as it was still early about an hour and thirty minutes to her resumption time. Her intention was to pray and get some short sleep before work resumes.
After saying a short prayer, she tried to sleep but however, her mind wondered on the challenges she had faced within the past two months. She pondered on why she isn't feeling agitated despite the happenings in her family. In fact, none of her colleagues has ever suspected that she is going through some difficult challenges. This wasn't because she is faking her calmness; it's just that despite her challenges, she feels some peace that she cannot explain.
At times, she feels like asking God the "WHY" question. She is unable to fathom the root cause of all the seeming challenges around her. She cannot tell for sure if these occurrences are a test of her faith or an attack on her faith. All she knows is that she feels so much at peace knowing that God is handling the situations.
She remembered the night she received a call that her elder brother had been involved in an accident. How he was at a critical state in the hospital. Despite spending so much fortune for her brother's recovery; he is still unable to stand on his feet, talk less of walking again with his legs. She had brought her brother home after discharge from the hospital to have a close monitoring on him since her parents are aged and will not be able to take good care of him. She and her husband knew that this will further stretch their finances but were willing to bear the discomforts and believing strongly that God will provide all their needs.
A week after her brother starting living with them, her husband lost his job. It was a big blow on them. That fateful afternoon when her husband called to break the unpleasant news to her, all she could utter was "It is well". She knew the implication of her husband's appointment being terminated on their finances; but somehow, she just had the peace that God will take care of them.
Shortly after that, their car was involved in a fire accident. There was a fire outbreak in the garage where they live which affected all cars of the tenants in that compound but only their car was damaged beyond repairs. All these happenings were strange, nonetheless, she still felt calm.
The incidence which almost broke the camel's back was when she miscarried a five months old pregnancy the previous week. She cried her eyes out as she has had enough. "Where was God when all these were happening", she thought. But she still felt within an assurance that God was in control.
There have been moments within these two months that she had felt very discouraged and unable to utter a word to God. Whenever she bows her head to pray at such moments, she hears God's soothing voice of assurance that He will restore unto her all she has lost in double folds.
She is very surprised at the kind of peace she feels despite being easily agitated at lesser happenings. Just that morning she has tried to bring her request once again unto God but all she could do was to praise Him for all He has done and will do.
At exactly 1.00pm that same day, she excused herself to the rest room to return a missed call from her husband. Her husband informed her that he just got an offer of employment with a multinational company as a Finance Manager. They both rejoiced and thanked God over the phone. That news made her day already.
As she settled to lunch later in her office kitchenette, she just kept smiling to herself. She said "of a truth, God works in wondrous ways". Thank God she accepted His peace which passes all understanding. The waiting period had been easy with the perfect peace from above. She is convinced beyond doubts that very soon, she will conceive again and her brother will regain his health as before. This conviction comes from the perfect peace she feels.
Are you passing through similar situations like Sharon's? Be rest assured, God will put all things in place and grant your desires soonest. The peace that Sharon had was as a result of her relationship with the Prince of Peace, Jesus Christ. You can have that peace too by accepting Jesus as your Lord and Saviour
Are you in difficulty or experiencing some challenges? Do you feel so troubled? Then, run to God as only Him can comfort you at this trying time and He will provide the peace you need. He knows your desires and He is working things out already for your good and His glory.
Shalom.
by Christiana Oghogho Okafor.
 Hymnal by Edward Henry Bickersteth (1875)

1. Peace, perfect peace, in this dark world of sin?
The blood of Jesus whispers peace within.

2. Peace, perfect peace, by thronging duties pressed?
To do the will of Jesus, this is rest.

3. Peace, perfect peace, with sorrows surging round?
On Jesus' bosom naught but calm is found.

4. Peace, perfect peace, with loved ones far away?
In Jesus' keeping we are safe, and they.

5. Peace, perfect peace, our future all unknown?
Jesus we know, and he is on the throne.

6. Peace, perfect peace, death shadowing us and ours?
Jesus has vanquished death and all its powers.

7. It is enough: earth's struggles soon shall cease,
and Jesus call us to heaven's perfect peace.
You may also like to read;
The Transformed Life of Cindie Rolse